Homepage
Main content starts here, tab to start navigating

Slide 1 of 10
Slide 2 of 10
Slide 3 of 10
Slide 4 of 10
Slide 5 of 10
Slide 6 of 10
Slide 7 of 10
Slide 8 of 10
Slide 9 of 10
Slide 10 of 10
A re-imagined dining experience. One that doesn't take itself too seriously, and where all are welcome.
One White Street is a neighborhood restaurant in downtown New York City from Chef Austin Johnson. Located in a historic Tribeca townhouse, One White Street is a place to feel at home.
Our address, 1 White Street, is a footnote in the decades-long love story of one of rock music's most legendary couples. In the 1970's, it was the subject of a press conference in which a British musician, facing immigration issues, announced the creation of a conceptual country—one devoid of land or boundaries, and welcome to everyone.
This idea, of a place that is open to and accepting of all, embodies the essence of hospitality. And though the country itself was merely a concept, its founding premise lives on.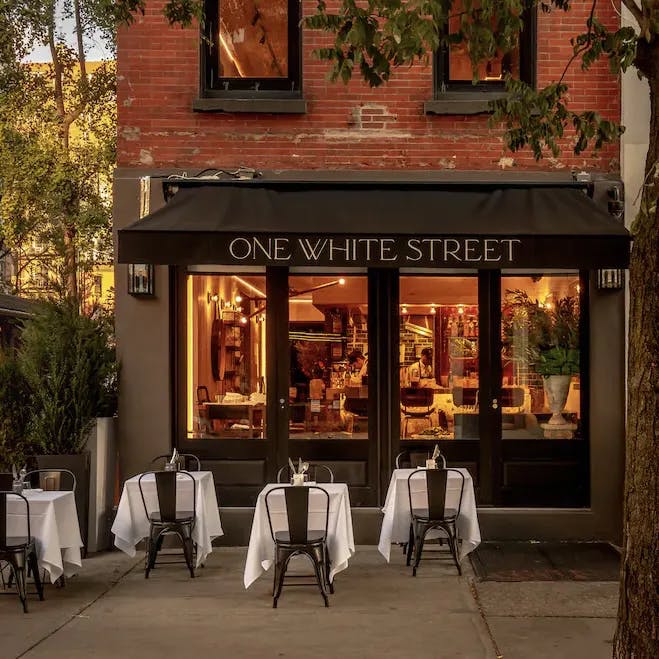 "A historic townhouse, in a neighborhood rich with history, in the greatest city in the world."

Global ideas. Local ingredients.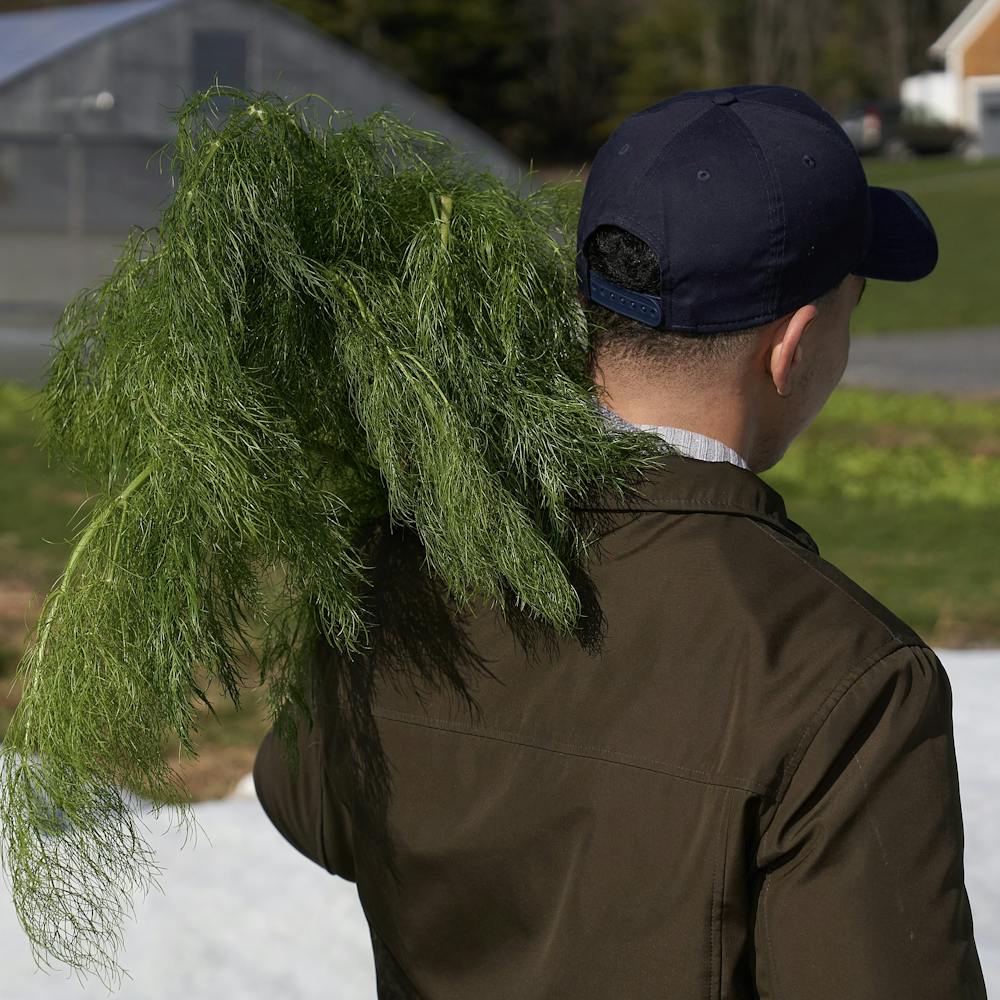 Our a la carte menu of ingredient-driven, globally inspired food is served alongside refreshing cocktails and exciting wines from Wine Director Suzanne DeStio's curated list. An eight-course chef's tasting menu, showcasing the best of the season, is available through reservation.
One White Street's evolving menu is predominantly informed by exceptional ingredients organically grown and sourced year-round from Rigor Hill Farm in Columbia County, New York.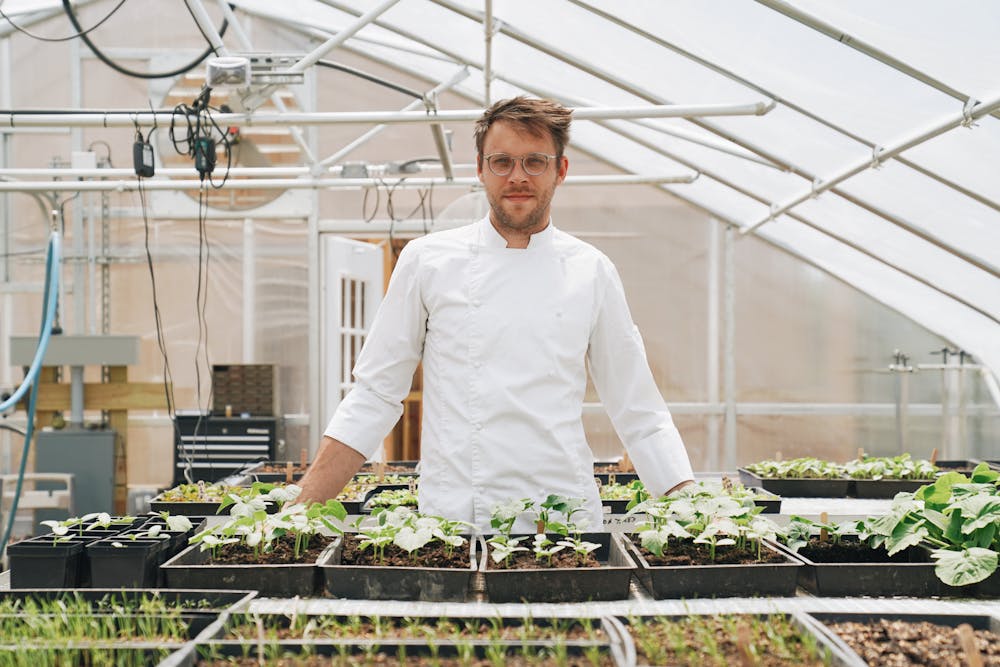 One White Street's wine bar menu offers casual dining in a lively, comfortable setting and is available for both reservations and walk-in seating. The fun, seasonal, à la carte menu features wine friendly cuisine using fresh ingredients straight from our farm.
7 Days a Week: 5:00pm - 10:00pm (note: BYO wine on Mondays for only $10/btl corkage)
The tasting menu features nine courses ($188 per person) of seasonal dishes inspired from fresh ingredients from Rigor Hill Farm, by reservation only. To inquire about reserving any of our rooms for a private event, please submit your request using the form below.
Tuesday-Saturday: 5:00pm - 10:00pm
Experience all of the quality you've come to expect from our wine bar & tasting menus, now with a lunchtime twist. Our long awaited lunch service features fun a-la-carte options of wine-friendly cuisine made with fresh, seasonal ingredients straight from our farm.
Friday-Sunday: 11:30am - 4:00pm
Our beverage program includes curated cocktails and exciting wines selected to emphasize flavors that are complementary to the ingredients coming from Rigor Hill Farm and food on the plate.
Our dining rooms can accommodate groups of up to 6 guests. If you have questions or would like to speak with someone about a reservation, please contact us at hello@onewhitestreetnyc.com.